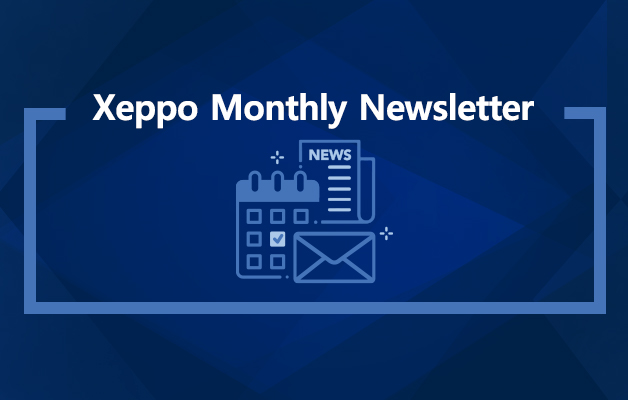 August newsletter
---
It has been another busy month for the Xeppo team in August. We welcome back Paul and Michelle Campbell who have embarked on a 3-month trip around Australia, you can check out their travel snaps below. In this month's newsletter we've got some great content including an article with our client Mike Jeffs from Strategic Wealth, a great Xeppo explainer video and some general fun and news around the office. We hope you enjoy having a read of this month's newsletter!
Release notes
---
Our Developers have been busy working hard in the background with bug fixes, a number of support tickets to resolve as well as working on some exciting new Xeppo updates. Have a read of August's Release notes on this link.
New articles
---
Our Training and Relationship consultant Tahlia has been busy updating and creating some new training materials. There is a new article under the Best Practice Toolkit & New Articles section of the Support Centre that you can access here. It has all the latest articles, training resources and what's coming up soon.
Coming Soon
Managing Income and Expenses against Clients
SharePoint Integration
Admin Training Schedule - for new Administrators in existing practices
Xeppo Core & CRM Training Schedules
Xeppo explainer video
---
If you follow us on our social media pages such as LinkedIn and Facebook, you would have seen our new explainer video. We often get asked, what is Xeppo and what can Xeppo do for my practice? As you may have already discovered, Xeppo can do a lot depending on what a Practice is looking for - so we thought we'd break it down in this simple video. We would love to know what you think, please comment below.
Article with Mike from Strategic Wealth
---
In July, we had a zoom chat with Mike Jeffs, a Senior Adviser from Strategic Wealth. Mike shared their Xeppo journey in an article that was published on our website in August. Technology is at the forefront at Strategic Wealth, and the practice has successfully rolled out the FDS App, Projects and Activities and shared how Xeppo has improved business efficiencies. Thankyou Mike for sharing your insights, you can read the full article on this link.
Partner webinar: Assent App with Opex Consulting - Part 2
---
In our last Partner webinar, we invited the Managing Director of Opex Consulting Hamish Hockley to provide an update on the new Assent App. In this webinar, Hamish demonstrates the management reports within the Assent App to actively monitor and act on key alerts. If you missed it or want to revisit this, you can rewatch it below:
If you haven't done so already, don't forget you can register for the next Partner Webinar with Mark Zaglas, Director of Encore Advisory Group to share their solution on how practices can address the top 3 challenges they face.
Topic: How to scale growth by tackling the biggest challenges in Advice business today
Date: Wednesday 8th September
Time: 2pm ACST
Duration: 20 minutes and 10 minutes for Q & A
Registration link: Meeting Registration - Zoom
Meet a new Xeppo staff!
---
The Xeppo team has grown and we would like to introduce you to a new staff member every month! In August, we introduce you to Jordan Winter who you might have already chatted to as he looks after our helpdesk in the Support Centre. Jordy joined us back in June and is a great addition to the team, let's get to know Jordy a bit better!
1. Name and role at Xeppo
Jordy Winter. I am the Client Support Officer here at Xeppo.
2. What your role involves?
My role involves being the first point of contact for clients. I will then do an initial investigation into their query and answer it wherever I can, or pass on to the other relevant parties when needed.
3. Share with us something interesting about yourself
I grew up on the Murray River, so I love everything to do with it; swimming, fishing, yabbying, wakeboarding and skiing, houseboating etc.
4. What is your favourite travel destination and why?
My favourite destination I have been to would be Bali as I love the relaxed lifestyle there. My top destination I would like to go to one day when everything settles down, would be Japan.
5. If you could choose 3 items to take with you on a deserted island, what would they be?
3 things I would take with me on a deserted island would be: my Dog, my phone, and a boat to travel back home on.
Outback travel
---
Our Managing Director Paul Campbell and his wife Michelle Campbell packed their caravan and hit the dusty roads back in May to travel from Adelaide to the top end and back over a 3 month period. It's hard to believe how quick those 3 months have passed as they have now returned back home to Adelaide and have plenty of amazing pictures to share of their adventure - check it out below!
Michelle and Paul Campbell packed and ready to start their epic journey
Taking our Meerkat mascot to the wide open road
Checking out Devils Marbles in the NT
Paul enjoying the good life
Amazing scenery at Victoria River
Michelle looking fresh!
Coming up in September
---
What to expect from Xeppo next month in September:
Client Case Study with Henderson Matusch
Partner Webinar
September Release notes with some exciting new releases
More articles and content!