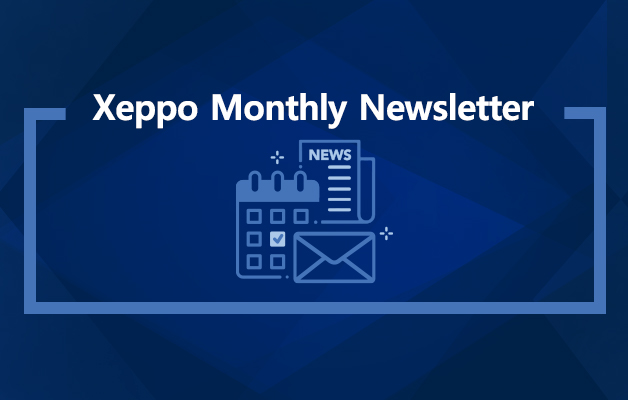 July newsletter
---
July was a busy month for the Xeppo team! It's been business as usual, as we work remotely from home during lockdown. We are thinking about everyone interstate who have been impacted and hope that you are all safe and well. In this newsletter we revisit July's highlights, provide an insight on what to expect next month in August with some general fun and office news along the way. Happy reading!
Release notes
---
The developers at Xeppo have been busy with bug fixes, support tickets and working on the July release of exciting new updates. Read the full July Release notes on this link .
New articles
---
Our new Training & Relationship consultant Tahlia Date has prepared some helpful new training content in our support portal, you can catch up on the below articles:
New Xeppo Home page
---
In June we unveiled our new and improved support centre and this month in July, we've given our Xeppo home page a fresh new look! We've added in banner sliders to highlight anything new to share, along with an engaging introduction video that simply explains 'What is Xeppo'. If you haven't done so already, take a moment to visit our website and let us know what you think.
Watch our introduction to Xeppo video
---
In July, we put our Head of Sales Andrew Pemberton in front of a camera and green screen to record an explainer video on what is Xeppo? We often get told, "we hear about Xeppo but what exactly is Xeppo and what can it do for our practice?" This video was the end result! Share with us below what you think.
We had a bit of fun at the studio, check out the behind-the-scenes pictures below. We think Andrew has uncovered a hidden talent and might have a career in the film industry! What do you think?
Quarterly Product Update webinar
---
Xeppo's Product Specialist, Costa presented a webinar to review quarter 2's deliverables and what will be on the agenda for quarter 3 on this link.
XY Roadshow
---
The XY on Tour event kicked off in July - albeit in virtual form but we hope to meet people at a face to face event when it is safe to do so. Xeppo is a sponsor of the XY Adviser Roadshow tour which promotes the client acquisition process: Awareness, Acquisition, Activation, Revenue, Retention and Referrals. Did you attend the event - what did you think?
Meet our new Xeppo staff
---
The Xeppo team is rapidly expanding as we welcome a few new individuals to the team. This month we would like to introduce you to Tahlia Date! Let's find out a little bit more about Tahlia!
1. Name and role at Xeppo
Tahlia Date – Training & Relationship Consultant.
2. What your role involves?
Review and implement learning and development strategies to support Xeppo clients through various stages of their journey.
3. Share with us something interesting about yourself
I am a self-confessed control freak. So much so, that I am a lucid dreamer and can't stand driving an automatic car. That's just a sneak peak at some interesting (weird) facts about me.
4. What is your favourite travel destination and why?
It's quite standard but I do love to visit sunny Queensland. A great holiday is always guaranteed. There's lots to do with the family and plenty of places to kick back and relax poolside with cocktails.
5. If you could choose 3 items to take with you on a deserted island, what would they be?
For shelter, I'd splash out and take a camper van if I can count that as one item! Something to eat and drink would be on the cards too – let's make it enjoyable and bring wine and lasagne.
Costa competes in the 2021 Masters League Team Series
---
On the 3rd of July our Product Specialist, Costa Filippou, entered the 2021 Masters League Team series where he and 3 other teams mates represented his Crossfit gym in South Australia. There were 4 workouts the team had to complete over the day, and they came in second place, which meant that they qualified to represent South Australia in the National event. The highlights for him were getting a personal best in his 1 rep max squat clean, the amazing effort his team mates put in and also the support that they got from members of their Crossfit gym which came to watch and cheer them on. We wish them all the best in the National event which will be in September. Here are a few pictures of him and his team in action on the day.
Back squat
Rowing
Power Snatch
Squat Clean
Great work team!
Coming up in August
---
What to expect from Xeppo next month in August:
Client case studies
Article on Netwealth magazine
August Release notes with some exciting new releases
More Product updates and Partner webinar.